Description
Apogee 3500 Elite : As a color Doppler ultrasound system Apogee 3500 Elite inherits SIUI's proven imaging quality and commits itself to be a universal genius to support all your needs. With the fashion and compact design it features with versatile application solutions and user-friendly workflow to ensure professional diagnosis bringing you more confidence and convenience.
Features
MFI: By reducing signal distortion and eliminating unwanted noises MFI renders premium images with outstanding resolution high contrast and enhanced penetration.
XBeam: The technology helps to ease echo artifacts and improve spatial resolution.
Nanoview: By reducing noises and artifacts Nanoview is able to present tiny lesions in soften images with distinct tissues and enhanced edge.
VS-Flow: Basing on MircoFlow VS-Flow significantly upgrades the sensitivity and resolution of blood flow which helps doctors to maximize the clinical application value.
Auto-Fit: The system can reduce noise and artifacts purify tissue shading and edging improve contrast resolution and help early identification of tissue/structure lesion.
Ergonomic design: 18.5" rotatable LCD monitor 8.4" touch screen swiveling control panel four active transducer connecters independent probe and cable management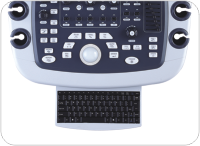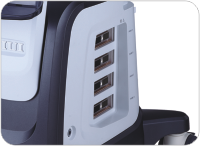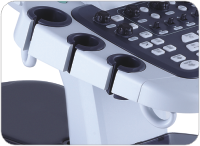 Function
Advanced 4D experience in OB/GYN: The system supports both abdominal and transvaginal volumetric probes to realize 3D/4D imaging in OB/GYN application providing more detailed and complete volumetric information to assist the observation and diagnosis of fetus wellness and uterus health.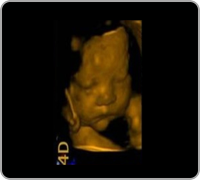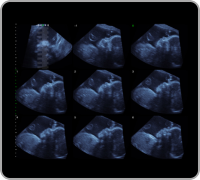 Smart Elastography: The system supports linear probes with elastography images to visualize the stiffness of tissues in real time by delivering an external compression on the tissues.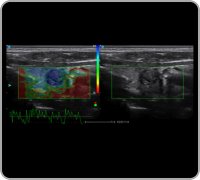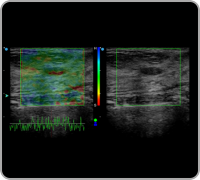 Advanced Cardiac Functions: Including color tissue Doppler and pulse wave tissue Doppler TDI helps to assess the directional and temporal phase of cardiac so as to display the speed of the vessel wall and cardiac movement. Moreover with free 360 degrees rotation and up to 3 sample lines option the powerful anatomical M mode assists more exact analysis of cardiac structure movement even in difficult heart positioning.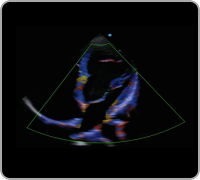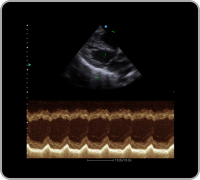 Smarchive: The smart patient info management system enables edit manage and transfer patients' information as well as images so as to realize archive analysis and review patients' information and make remote diagnosis available.